Our non-medical Social Prescribers empower people to take control of their health and wellbeing.
Based in GP surgeries, Social Prescribers help you to focus on 'what matters to me'. We take a holistic approach; providing information and advice as well as connecting you to community groups and other services for practical and emotional support.
Who is this suitable for?
Social prescribing particularly works for people with long-term conditions (including support for mental health), for people who are lonely or isolated or have social needs that affect their wellbeing.
What can I expect?
We work you with and with all our local partners to help you get involved in your local community through access to services, groups and activities. We aim to help you strengthen your resiliance and also address wider issues that may be affecting your health, such as physical inactivity, debt and housing.
Fees
There is no charge as the service.
How can I access this service?
Referrals are through GP's and Practice staff only.
Our Social Prescribers work with the following GP surgeries:
Berrycroft Community Health Centre
Oakfield Surgery
Poplar Grove Surgery
The Mandeville Practice
Whitehill Surgery
"Excellent service, walked the extra mile to help. Compassionate and understanding, especially when I lost a friend and had mental health issues."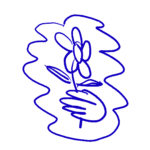 If you feel you require any support to access this service, for example hearing loop, translator or mobility aids, please call 01494 463364 or email [email protected] and we will get back to you to discuss your individual needs.