Mind the Gap social and activity groups offer the opportunity to meet as and when you want to, make friends, share experiences, learn from each other and enjoy a social life.
Who is this suitable for?
Adults in Buckinghamshire who are in recovery from mental health difficulties.
What can I expect?
We welcome everyone and would love to meet you. If you are in recovery from mental health difficulties and would like to find support and make new friends, then come and join us. Activities include bowling, board games and table tennis, or you can just come along for a coffee and a chat.
We meet at the following venues:
Social Group

, Costa Cafe, The Eden Centre, High Wycombe:

Mondays, 2pm-4pm

Bowling Group

, Hollywood Bowl, High Wycombe:

Fortnightly, Tuesdays, 11am– 12noon (bowling is offered at the reduced price of £3.25 per person)

Social Group, B & B Muffins, Friars Square, Aylesbury: Wednesdays, 2pm to 4pm

Table Tennis Group

, White Hill Centre, Chesham:

Thursdays, 11am-12pm (£3 per session)

Social and Board Games Group

, Costa Cafe, Chesham:

Thursdays, 12noon to 3pm

Social and Board Games Group

, Costa Café, Chesham:

Saturdays, 2.30pm to 4.30pm
Fees
There is no charge for this service.
How can I access this service?
You don't need a referral to join Mind the Gap. Please contact Pauline Hayden on 07788 438 134 or [email protected]
We know that joining a group can sometimes be difficult, so if you'd like to bring a friend or family member to support you during the first few visits, then you're welcome to do so.
"I feel I have grown as a person over the time I've been going. I am more confident, able to join in and be an active member. I know I'm missed if I'm not there, the same as I miss the group. I can chat with others and help if I can. I may not be much of a talker, but I know I am a good listener and I have compassion for others. The group has definitely brought this side of me out."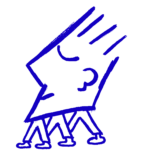 If you feel you require any support to access this service, for example hearing loop, translator or mobility aids, please call 01494 463364 or email [email protected] and we will get back to you to discuss your individual needs.