What is Champion the Change?
Champion the Change Buckinghamshire is a partnership of local organisations and people who are committed to ending mental health stigma and discrimination and create hope for those affected by mental illness.
By transforming misplaced attitudes and increasing understanding of mental health, we can tackle the unnecessary barriers those living with mental health conditions can face all too often.
At the heart of our campaign are our volunteers, called Champions, who have lived experience of mental illness and stigma. They use their voices, experiences and passion to help end negative attitudes and behaviours to those experiencing mental ill-health.
The Buckinghamshire partnership, formerly Time to Change Bucks, was established in April 2018 and is hosted by the Buckinghamshire Health and Wellbeing Board with Buckinghamshire Council and Buckinghamshire Mind.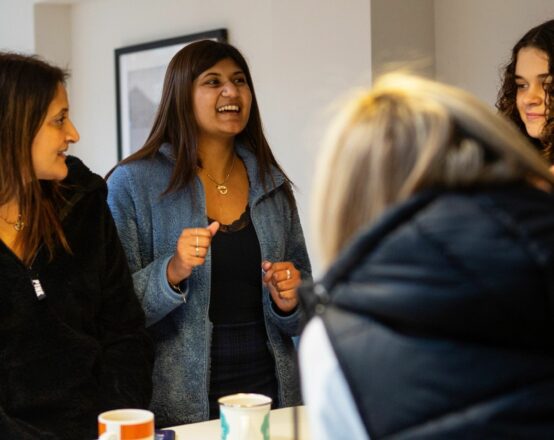 Why do we need to end mental health stigma?
Navigating life with a mental health condition can be tough, made worse by the impact of experiencing stigma and discrimination. For many people, stigma causes them to feel ashamed, isolated and as if they are to blame for their symptoms.
The effects of facing judgement from others and being treated differently due to an illness are far reaching and often prevent people seeking the help and support they need to start the journey towards recovery.
How to help end stigma and discrimination
The most effective way to end mental health stigma and discrimination is to tackle negative judgements through increasing awareness and education.
Other ways to get involved
World Mental Health Day 2023
Champion the Change partnered with Buckinghamshire New University to celebrate World Mental Health Day, 10th October 2023, and Black History Month with an event at the University's student union space, The Venue.
The 'Steel Pan Party' included:
Student poets performing their poetry about mental health.
Student singers performing songs about mental health.
Steel drum band and singer.
Mindfulness activities.
Wellbeing Packs and signposting information.
Pictured right: Students Deborah, Chiomah and Fey showcased their amazing talent for singing.
Pictured below, left: Dan shared a wonderful poem about moving from his home country of Zimbabwe.
Pictured below, right: Danielle and Laurelle, who are both social worker students, performed their incredibly moving poem about mental health.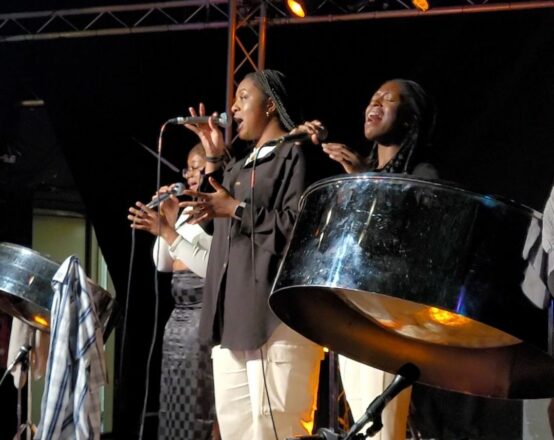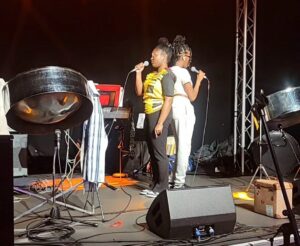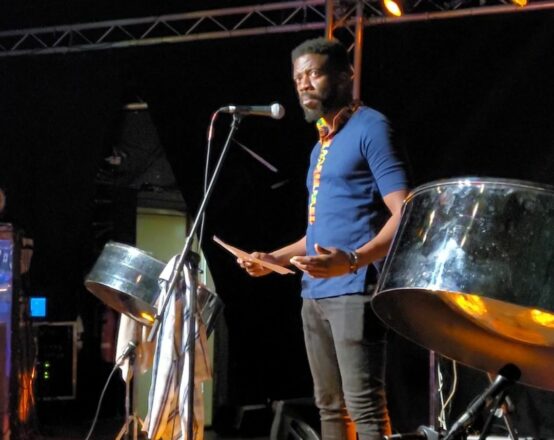 Resources to Support Children and Young People's Mental Health
Children's mental health is just as important as their physical health, which is why it is so important to break down the barriers that stop children and young people from reaching out for support for their emotional wellbeing.
There's been an increase in the number of young people in the UK are experiencing mental difficulties. 1 in 6 young people in England (aged 5 to 16) experienced a mental health problem in 2020, up from 1 in 9 in 2017.*
Nearly one-third of 16-24 year olds in the UK (31%) reported some evidence of depression or anxiety in 2017 to 2018. This is; up from the previous year (26%) and the same period five years earlier (26%).*
Bucks Mind has created free resources to help tackle the stigma surrounding mental health for children by encouraging open conversation. They are designed to help children learn more about emotional wellbeing, to build their self-esteem and to encourage kindness.
*Mind: Facts and figures about young people and mental health – Mind
Please click here to request the resources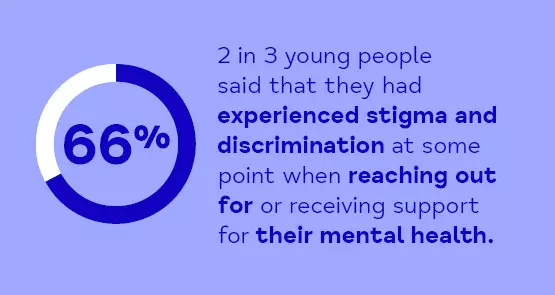 Wycombe Wanderers FC
Champion the Change was delighted to be invited to Wycombe Wanderers Football Club for their home game against Sheffield Wednesday on 14th January 2023. The aim was to start conversations about mental health with the hope that more people will feel able to open up and ask for help.
Isobel Shea, Champion the Change Coordinator, spoke at half time to the 10,000 fans in attendance and asked the crowd to hold up their phone torches to show that anybody experiencing low mental health is not alone (see video below). More than 5,800 drinks mats were handed out, which had information on how to get support, as well as a QR code leading to our website, to raise awareness of the support services we offer.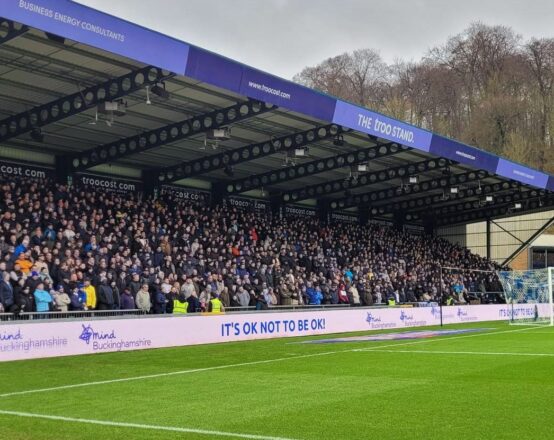 Wycombe Wanderers and Sheffield Wednesday fans show their support for Bucks Mind - Video
Champion the Change
To sign-up to Bucks Big Chat or get in touch about becoming a Champion, please complete this form. Thank you.
"*" indicates required fields
Privacy Statement
Here at Champion the Change Buckinghamshire we take your privacy seriously and will only use your personal information to contact you about Champion the Change Buckinghamshire (including events such as Bucks Big Chat and Time to Talk Day) and about tackling mental health stigma and discrimination.
To read the Buckinghamshire Mind Privacy Policy, please click below.
Buckinghamshire Mind would like to contact you to tell you more about ways we can support you and you can support us. To subscribe to our e-newsletter please click here.