Community Connectors is a service for people in East Berkshire and is part of the Mental Health Integrated Community Service (MHICS).
All of us are faced with ups, downs and difficult challenges: We understand that when you are struggling, you may be feeling unmotivated, overwhelmed and need some encouragement and support. As Community Connectors, we have expert knowledge of our local area and can work together with you to access the local support that you need right now.
Who is this suitable for?
We are part of a multi-disciplinary team of mental health specialists, working with our colleagues employed by Berkshire Healthcare NHS Foundation Trust to support anyone who is over 18 and experiencing significant mental health problems that are impacting your life and wellbeing.
What can I expect?
At your first appointment, we will discuss what is going on for you so we can understand your needs and will work with you to plan how we can help. This may include supporting you to access practical advice, guidance and, if required, connect you to other services and/or treatments in the community that can help you achieve your goals.
What kind of support is available?
Information and guidance around emotional and physical wellbeing
More time to help make sense of difficulties
Practical support to access community resources
Brief interventions around ways of coping with stress and anxiety
Access to a mental health pharmacist from Berkshire Healthcare NHS Foundation Trust, to help with medication issues
Links to other mental health services and providers of therapy
Links to local services, charities and organisations, such as drug and alcohol services, housing, finance, Citizens Advice
Support with employment
Fees
There is no charge for this service.
How can I access this service?
To be able to access our service, you must be registered at one of the following GP surgeries:
Ascot
Ascot Medical Centre
Green Meadows Surgery
Kings Corner Surgery
Magnolia House Surgery
Bracknell
Binfield Surgery
Crownwood Medical Centre
Easthampstead Surgery
Evergreen Practice
Forest Health Group
Great Hollands Practice
Heath Hill Surgery
Ringmead Medical Practice
The Gainsborough Practice
The Sandhurst Group Practice
The Waterfield Practice
Maidenhead
Claremont Holyport Surgery
Cookham Medical Centre
Cordwallis Road Surgery
Linden Medical Centre
Redwood House Surgery
Rosemead Surgery
Ross Road Medical Centre
The Cedars Surgery
The Symons Medical Centre
Woodlands Park Surgery
Slough
Bharani Medical Centre
Cippenham Surgery
Crosby House Surgery
Dr Sharma's Surgery
Farnham Road Practice
Herschel Medical Centre
Kumar Medical Centre
Langley Health Centre
Manor Park Medical Centre
Ragstone Road Surgery
Shreeji Medical Centre
The Chapel Medical Centre
The Orchard Surgery
The Village Medical Centre
Wexham Road Surgery
Windsor
Clarence Medical Centre
Datchet Health Centre
Lee House Surgery
Runnymede Medical Centre
Sheet Street Surgery
South Meadow Surgery
If you are registered at one of the services above:
Your GP or Practice Nurse will refer you to the MHICS team.
The MHICS administrator or other member of the team will contact you to offer you an appointment with a mental health practitioner, probably by phone or a secure video call.
They will work with you to identify what the best support is for you.
"Thank you for everything. I will continue to take positive steps and thanks to you I now have the resources to do just that. You have made a positive impact on my life."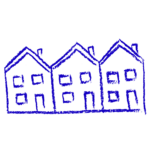 If you feel you require any support to access this service, for example hearing loop, translator or mobility aids, please call 01494 463364 or email [email protected] and we will get back to you to discuss your individual needs.