Our wellbeing groups provide activities based around the Five Ways to Wellbeing: connect, be active, take notice, keep learning and give.
We aim to support your wellbeing and mood through activities such as art, crafting, cooking, interactive games and group discussion. When possible, groups may go on outings and day trips to enjoy activities such as walking or bowling.
Who is this suitable for?
Wellbeing groups are held in Aylesbury, High Wycombe, Chesham and Chalfont St Peter, but are open to anyone aged 18+ living in Bucks who is experiencing moderate to severe mental health difficulties.
What can I expect?
Wellbeing groups support you in your recovery journey and enable you to become more confident and independent. This can play a crucial role in an your recovery, leading to engagement with activities in the community, volunteering and even paid work.
We recognise that the social aspects of the groups are as important as the activity and we enable you to try new things in a supportive environment with others who have had similar experiences.
You are supported by experienced Wellbeing Workers and fully trained volunteers . All standard materials and resources are provided.
Once we receive your referral, you will be invited to visit the group with your referrer, where you will have the opportunity to try the group and meet other service users. When you are sure that the group is the right setting, we will agree a start date with you.
Everyone will remember how they felt on their first day at the groups, so will try to help you feel as welcome as possible. You will be 'Buddied' with either a staff member, volunteer or another person we support to help you settle in.
Fees
Buckinghamshire Mind's Wellbeing Service is self-funding and, for the service to continue, it is necessary to charge a fee. If you are being referred through the Community Mental Health Team or Adult Social Care you may be entitled to funding to help you pay for this.
To find out more about our Fees, please click here.
How can I access this service?
Referrals to the groups can be made through your Community Mental Health Team worker, your GP or Adult Social Care. You can also self-refer.
Please call us on 01494 463364 or email [email protected] for more information or to arrange a visit. We'd love to hear from you.
"You have built my confidence and my life has changed for the better in many ways. I thank you for your support and cannot imagine where I should be now without it."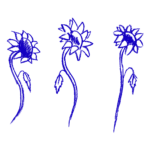 If you feel you require any support to access this service, for example hearing loop, translator or mobility aids, please call 01494 463364 or email [email protected] and we will get back to you to discuss your individual needs.