We are a friendly peer support group who want to help you to manage your mental health by inviting you to try our uplifting, fun and free of charge activities.
Come and feel supported with others who understand how you might be feeling. We offer three types of group; General, Young Adults and Wellbeing Recovery. Please see below for more details.
Who is this suitable for

?
Friends in Need – General Group
Open to all adults in Buckinghamshire and East Berkshire (covering Windsor, Ascot, Maidenhead, Bracknell and Slough) who are experiencing anxiety and depression. Our timetable offers a wide variety of activities and is shaped by our members.
Self-referral is encouraged, as well as referrals from GPs.
Friends in Need – Young Adults Group
Open to all people aged between 17 to 25 years old in East Berkshire with mild to moderate mental health support needs, offering a timetable shaped by and tailored to younger members.
Self-referral is encouraged, as well as referrals from GPs, Child and Adolescent Mental Health Services (CAMHS), the Community Mental Health Team (CMHT) as well as voluntary and community organisations.
Friends in Need – Wellbeing Recovery Groups
Open to people with more complex support needs in East Berkshire who do not meet the threshold for secondary mental health services. The groups will mirror the concept of Friends in Need, with a timetable tailored to the needs of the specific group.
Referral is through the CMHT, GPs, Social Prescribers and the Support, Time and Recovery Service.
What can I expect

?
The foundation of the group is based on the Five Ways to Wellbeing; to give, be active, take notice, learn, and give back. We have a timetable of events and activities for members to attend that promote these values. New members are always welcomed into a safe and supportive environment.
Fees
There is no charge for this service.
How can I access this service

?
To join us or to find out more about our Friends in Need service in your area, please call Ansa Khan on 07496 874882 or email [email protected]. 
We are looking forward to meeting you, welcoming you and hearing about any activities that you would like to see on our timetable.
If you are part of the NHS, a charity or community group or GP surgery and would like us to come along to meet you and tell you more about Friends in Need and our very simple referral process, please do get in touch. Our aim is to increase community resilience and to spread the word about how powerful peer support can be.
"If I hadn't found Friends in Need, I would still be at home and not washing my hair or showering for weeks. I was suicidal but now I am about to start a new job. Coming to FiN has given me back my self-confidence, got rid of my feelings of worthlessness and given my self-esteem a boost. Being open about my depression within the group has helped me to be open in my interview, so my new employer knows about my mental health problems, which is a relief."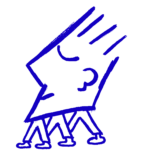 If you feel you require any support to access this service, for example hearing loop, translator or mobility aids, please call 01494 463364 or email [email protected] and we will get back to you to discuss your individual needs.