Article published on:
Friday, 13 October 2023
On World Mental Health Day, Tuesday 10th October, our Friends in Need (FiN) peer support group in Bracknell held a public drop-in event in Bracknell Town Centre.
Our team and wonderful volunteers hosted drop-in sessions at the Craft Coop, providing tea, coffee, biscuits and mindful colouring, to raise awareness about mental health, Buckinghamshire Mind and the support offered by Friends in Need.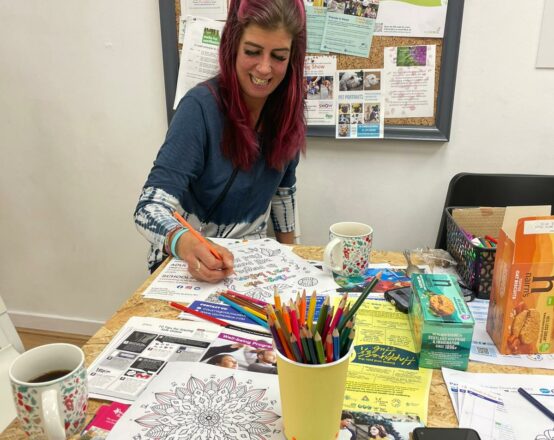 We also had the Lexicon Community Cart (pictured) for the day, outside Waterstones where FiN volunteers handed-out leaflets and encouraged people to visit the Craft Coop.
The event was a great success, with lots of people popping in for a chat.
Our huge thanks to our incredible volunteers for donating their valuable time to help raise awareness on this important day.
Find out more about Friends in Need