Oxford Health NHS Foundation Trust
We have worked in partnership with Oxford Health NHS Foundation Trust since 2016, providing Community Based Support for mental health. We work collaboratively with various teams across Oxford Health NHS Foundation Trust, including Community Mental Health Teams, the crisis pathway (Safe Haven), and the specialist Perinatal team.
The Safe Haven partnership with Oxford Health NHS Foundation Trust expanded in August 2021, to include working with Connection Support, Oasis and Citizens Advice Bucks to provide dedicated support for those in crisis experiencing issues around benefits, housing, and substance misuse.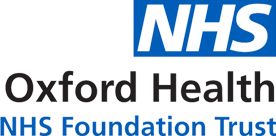 Buckinghamshire Council
We work in partnership with Buckinghamshire Council to deliver our Befriending service, which offers short term support to adults who are lonely or isolated as a result of mental illness. We also work in partnership with Buckinghamshire Council and other organisations to deliver the Rough Sleeper Initiative to provide support with mental health, drugs and alcohol and housing.
Champion the Change, funded by Buckinghamshire Council, is a partnership of local organisations and people who are committed to ending mental health stigma and discrimination and create hope for those affected by mental illness.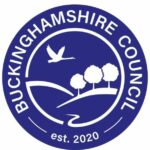 Berkshire Healthcare NHS Foundation Trust
We are working in partnership with Berkshire Healthcare NHS Foundation Trust and as part of a Mental Health Integrated Community Service team to deliver the Community Connector service in East Berkshire. We work with Primary Care Networks, alongside GP's, Mental Health Practitioners and Clinical Psychologists to provide support to those experiencing significant mental health problems, who are wishing to access services in their local community.

Building Futures
We are proud to be in partnership with Building Futures, which is part of the Building Better Opportunities programme, funded by the Big Lottery Fund and the European Social Fund. The Building Futures Partnership brings together a wide range of providers to change the lives of disadvantaged adults and young people.
Buckinghamshire Mind's Employment Support service works with the Building Futures Programme to reach those who are furthest from the labour market, offering free support to build their confidence for a future in the world of work. Support includes one-to-one sessions focusing on individual employment goals, careers guidance, work specific courses, emotional support, peer support groups, mindfulness courses, help filling in applications, cover letter writing and interview skills.

NHS England and Buckinghamshire Clinical Commissioning Group (CCG)
NHS England has funded our partnership with Buckinghamshire CCG and three Primary Care Networks to deliver a Social Prescribing service in Aylesbury, Chesham and Little Chalfont. Our Social Prescribers, called Community Link Workers, can draw on our community knowledge to work with adults who have any non-medical needs; having a holistic approach and by finding out what really matters to them.