Befriending
"I can't put into words how grateful I am to have a Befriender. Befriending is incredibly helpful and I am so thankful I have this support. When I started, I didn't believe what a difference it would make to my life.
"Befriending gives me structure, support and a focus to my week.  It's a time when I know I will be listened to. Befriender is gracious, gentle and kind. I often let small problems worry me too much, but my Befriender has a different way of looking at things, which helps me to normalise my thoughts. He helps me to make realistic small goals and I am beginning to feel more confident and in control.  He is very supportive and never lets me down."
Find out more about Befriending
Children and Young People's Services
"We learned all about what a peer mentor is and what mental health is and I'm going to go home and talk about it."  – Peer Mentor
"I liked learning different ways to sort situations out that I couldn't have solved before. I liked doing a role play and seeing how arguments occur and how to fix it." – Peer Mentor
"We all put our ideas into action and learnt how to help others. Another thing I liked was how we discussed our feelings and talked about mental health." – Peer Mentor
"You delivered a powerful message and the staff and students will have gained a real understanding about what mental health is." – Head of PSHE and Teacher of Science, Cottesloe School
"Thank you for sharing your assembly with us today. Mental Health is a key issue and I know the children learnt a lot." – Early Years Leader and Music Co-ordinator, Disraeli School and Children's Centre
Find out more about Children and Young People's Services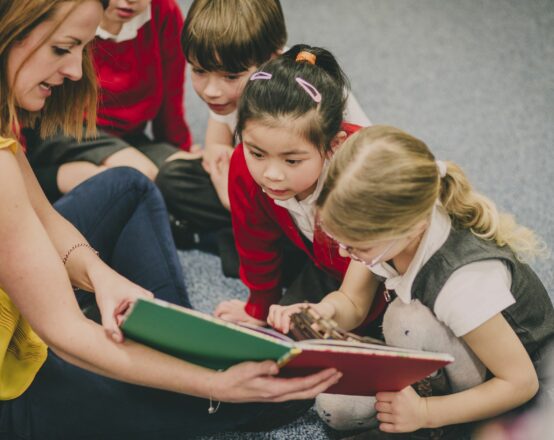 Community Based Support
"I wish I had had [this support] sooner. Leaving the house for the first time in years has made me feel proud of myself and that my future will be different."
"I don't feel trapped in my house now. I was scared to leave the house. I still feel anxious but I am now able to do things I haven't done for years."
"Having someone actually listening to me has meant a lot."
"[The service] has started my recovery and helped me get a support network."
Find out more about Community Based Support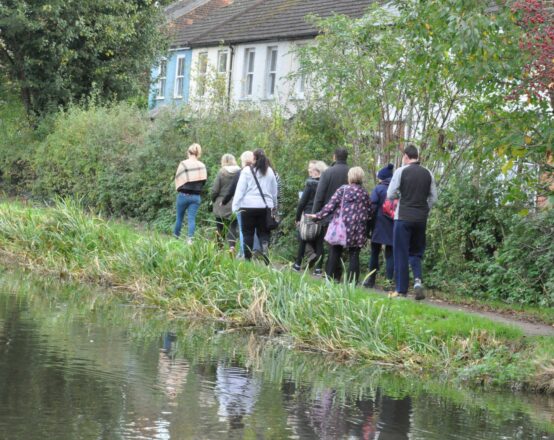 Community Connectors
"Thank you for everything. I will continue to take positive steps and thanks to you I now have the resources to do just that. You have made a positive impact on my life."
Find out more about Community Connectors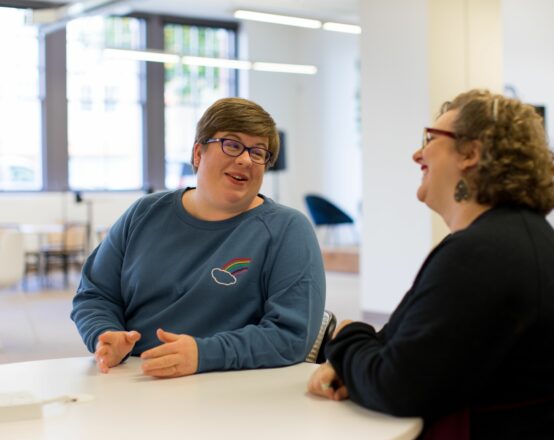 Community Link Workers
"Excellent service, walked the extra mile to help. Compassionate and understanding, especially when I lost a friend and had mental health issues."
Find out more about Community Link Workers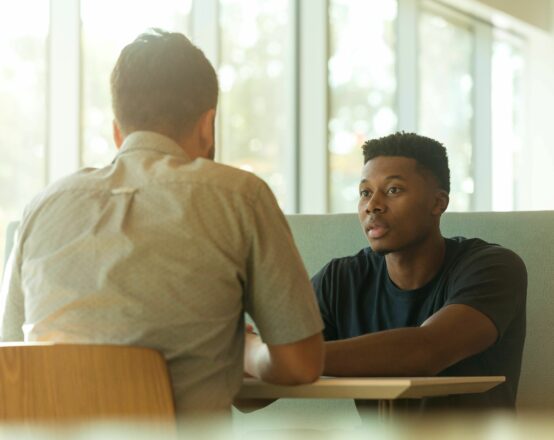 Counselling for Adults
"Even though the sessions were 'short term' I have gained more from 10 sessions than I have with other 'long term' therapies."
"This counselling period has been incredibly cathartic and hugely beneficial. Thank you."
"I found my counsellor really listened and provided good coping strategies going forward."
Find out more about Counselling for Adults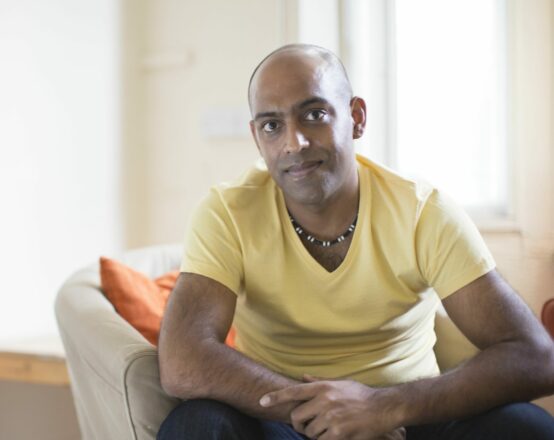 Employment Support
Paul's story
Paul undertook a voluntary role with Buckinghamshire Mind, with responsibility for banking donations and fees.
When he first started, Paul was rather nervous and anxious but was determined to help us with this task. Over time his confidence grew confidence and has stepped out of his comfort zone. When an opportunity arose for paid employment at Buckinghamshire Mind, Paul had the confidence and skills to successfully apply for the role. We were delighted that Paul joined the team on a permanent basis and he has been a huge asset to our charity.
Find out more about Employment Support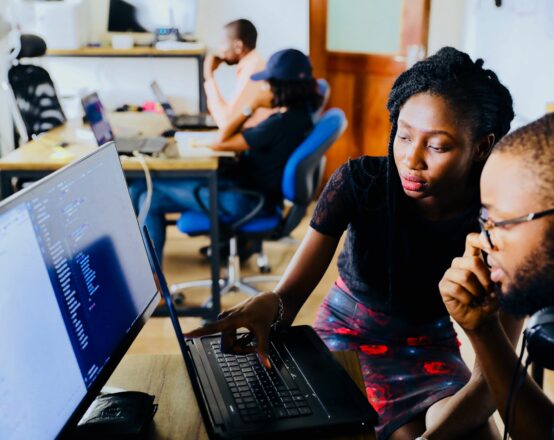 Peer Support Groups
"If I hadn't found Friends in Need, I would still be at home, shopping online, sitting and not washing my hair or showering for weeks. In May, I was suicidal but now I am starting a new job. Coming to FiN has given me back my self-confidence, got rid of my feelings of worthlessness and given my self-esteem a boost! Being open about my depression within the group has helped me to be open in my interview so my new employer knows about my mental health problems, which is a relief."
"Friends in Need has given me a sense of purpose and of being part of a community where my presence and contribution are valued. This, in turn, has helped alleviate my chronic feelings of low self-worth and low self-esteem, which are the main triggers for depression for me in the past."
"The support group has been so valuable. It has given me the opportunity to express any issues and talk through any problems. It gives me the chance to meet other people who are experiencing the same or similar as me and to find support."
"I find it helpful and you can chat about anything that's bothering you. I feel supported and not judged."
Find out more about Peer Support Groups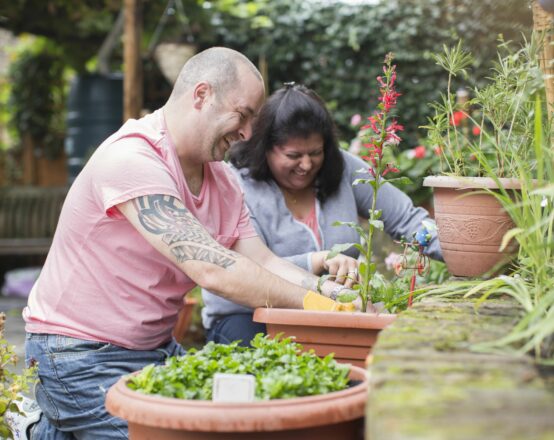 Safe Haven
"I was told about Safe Haven by the Whiteleaf crisis team – they thought it might help me to talk to them. I was in a mental health crisis. They gave me some safety techniques which helped with my feelings. They also pointed me in the direction of other people who could help me.
"Safe Haven keeps me safe, they are reliable, they do not turn me away, they never make me feel like I am wasting their time. They are genuinely nice, kind people.
"Recently, Safe Haven has helped with my panic attacks. They have helped me gain more confidence in myself. They also put me in touch with CAB to help with my benefits.
"I love the fact that I can come in to the service – it takes me away from the environment which is getting me down. It sets me up again!"
Find out more about Safe Haven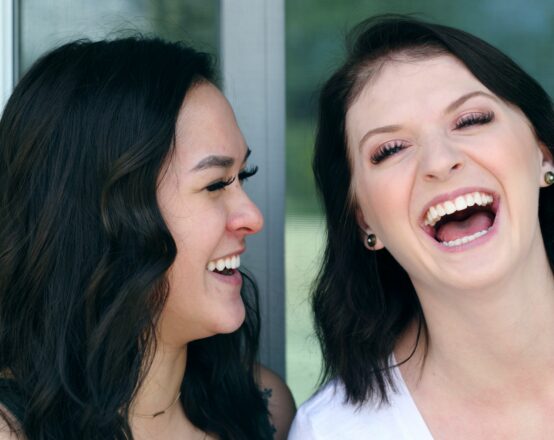 Wellbeing Services
"Thank you for all your ongoing care and support. Not just for me but for those who may have just walked through that opening door for their first time."
"Since I have been coming to Milestones and the Art Group, I have more confidence in myself and I enjoy interacting with other people. I didn't realise how talented I was, which I find exhilarating. I feel more light-hearted and happy, whereas before I was depressed. I am so pleased I am getting out. Thank you very much!"
"Thank you to all the Bucks Mind staff, especially at Wings, for putting me forward as a volunteer and for getting me to where I am now. If it wasn't for them I don't know where I'd be. They've really helped me so much. If anyone is experiencing mental health problems and you need to come to Bucks Mind's services then they definitely should come because it really will help."
Find out more about Wellbeing Services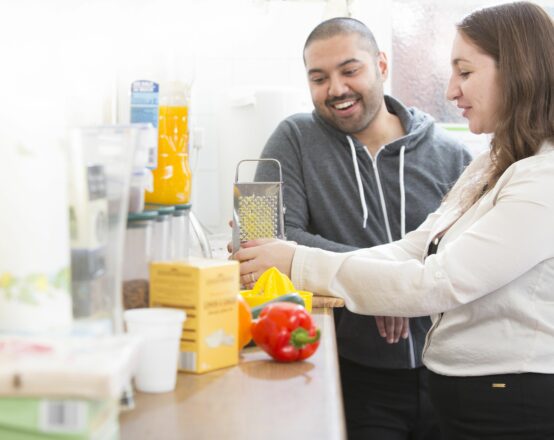 Buckinghamshire Mind is an independent registered charity, no. 1103063.